US Poker Sites
---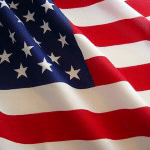 Welcome to our 2023 recommended US poker sites. Only Ignition Casino (used to be Bovada Poker) is restricted to solely players from the US, so if you want to play with friends or with people from all around the world at any time of day or night then any of the rest of the above sites would be a good choice.
All of our recommended sites are consistently paying their players within a reasonable time frame, (our current benchmark is payment within one week), have good customer support and are safe to play at. We monitor this list closely and feel confident that you will find a game to suit you and your funds will be safe.
Poker in the US
The 2002 winner of the World Series of Poker, Chris Moneymaker, didn't just have a really cool name for an online poker player, he was every man. He was your average everyday Joe, that played a satellite online and won his way into the biggest poker game in the entire US, in the entire world. Moneymaker's success inspired online poker players and encouraged others to sign up and play, to win.
For a few years, the popularity of poker grew at amazing rates and the US Government just didn't seem to know what in the world to do about it, all of this money was changing hands, no one was claiming it or paying taxes and there were no records. Money was coming into the country in the form of hands won; more importantly it was leaving the country, because most of the US poker sites weren't actually located in the US.
Most agree that the United States had to do something to regulate US poker. The industry generates millions of dollars and the United States, especially given the state of the current economy, did not have to find ways to regulate, legalise and tax poker played by US poker players.
What is the UIGEA?
When the UIGEA was passed on September 30, 2006 it signified a new dawn for the online poker community. Party Poker, Paradise Poker plus several other poker sites stopped accepting US players and the few that chose to continue their operations were left scrambling to find ways to circumvent the new legislation. Many US players stopped playing poker online for fear of legal repercussions. Seven years later there is still a lot of confusion surrounding exactly what the UIGEA is, how it affects US poker players and the general legality of playing poker online in the United States.
A further blow came on, what is now known as Black Friday in the United States, April 15th, 2011 when a handful of online poker domains such as pokerstars.com and fulltiltpoker.com were seized by the US Government and indictments were issued. The United States Government made a deal with the major poker sites in the industry at the time, they would return their domain names to them so long as no one from the United States was able to access the sites further.
The UIGEA prohibits financial institutions from transferring funds to an online gambling site. The UIGEA does not in any way extend to players, nor does it make online poker an illegal activity.
There was a similar Act passed in 1961 called the Wire Act and it was often referred to in the days leading up to the UIGEA being passed and after. The Wire Act prohibited wagers and bets on sporting events to be made through wire communication (the telephone at the time). The Department of Justice maintains that this act is relevant to online poker but the U.S. Fifth Circuit Court of Appeals quickly ruled that because the Wire Act only mentioned sports betting and not specifically poker it could not be used to prosecute online poker sites nor its players.
In short, there is currently no federal law which prohibits US players from playing poker. With that being said there several states such as Washington which have state laws in place to make online gambling illegal and this does extend to online poker.
Whilst these state laws extend to players and can result in a fine and 2 years in prison, depending on the state, there hasn't been a single report of an online poker player being prosecuted. These state laws mostly target the site operators.
How does the UIGEA effect banks in the United States
One of the major changes the UIGEA created for US poker sites, and United States poker players that opt to play online, involves the way money is moved around between player accounts and the players themselves. The UIGEA affects banks and the ways that banks interact with online gambling companies.
To work around the restrictions placed on financial institutions some poker sites that still offered poker games to US poker players created fictitious businesses ranging from florists to online dating and advertising companies. The banks thought that they were sending money to these make believe companies and the cheques paid to winning poker players were drawn off of accounts that belonged to these small companies. Or, at least, that's the way the US Government tells the story.
How does the UIGEA affect my taxable winnings?
Regardless of the unclear laws regarding online poker in the United States, your online poker winnings remain taxable and your losses deductible.
Making deposits to US Poker Sites
If you want total anonymity and to sign up with just an email address then a bitcoin poker site may be for you. Some poker sites are still able to accept Visa and MasterCard deposits from US poker players. Apart from Bitcoin and Litecoin and credit cards there are a number of ways to deposit including Western Union deposits and prepaid cards.