Sit and Go's For Beginners
---
An alternative to multi-table tournaments is a single-table tournament, often called a 'sit and go', SNG, STT or single table tournament. These tournaments cost players a buy-in that goes to the prize pool, plus an entry fee which is paid to the poker room (typically a 10% fee, so an $10 Sit n Go actually costs $11 to enter – $10 for the prize pool plus a $1 entry fee). When enough players have bought in the tournament begins. The tournament structure and blinds increase at set intervals of a certain number of hands or amount of time. Players compete until only one player has the chips and the tournament ends. A standard full-table tournament will usually pay the top three finishers, giving 50% to first place, 30% to second place, and 20% to third. In a $10 tournament with 10 players, first place would get $50, second place $30, and third place $20.
Beginners' Tip: When buying in to your Sit n Go, double check that you have selected the right tournament. Even the most experienced of online players have accidentally bought into a $50 tournament when they meant to play a $5 tournament or ended up playing Limit Hold 'em instead of No Limit. The poker room will usually have a confirmation screen when you buy-in. Make sure you read it!
Sit n Go play is unique when compared to the play of cash games or multi-table tournaments. No where else in poker can tight, aggressive play pay off more consistently. It's hard to say that there is only one way to play successfully but, there are strategies that yield better results time after time. Let's break down a tournament into three basic stages and examine how you might play using one of these strategies.
Early Stage (Before 'The Bubble'):
During the opening levels of the tournament you want to play very tight. Avoid playing any hands but the premiums: Aces, Kings, Queens, Ace King. Play hands like Jacks, Tens and Ace Queen when you have position (the closer to the button, the better), and steer clear of playing hands like weak aces (such as Ace Six, even suited), King Jack, Queen Ten etc. You want to keep your play to only the best hands, and when you come into a pot, you are raising three to five times the big blind, depending on how many players have limped into the pot ahead of you. The more players that have limped, the bigger your raise should be.
Throughout this stage of the tournament, you should be focused on watching the other players. Who is loose? Who is tight? Who seems to fold under pressure and who is a calling station? You will find other players will make mistakes in the initial stages that lead them to bust out early. Your tight play in these levels will also create an image for you that will come in handy when it gets close to the money.
Middle Stage ('The Bubble'):
When you have passed the first four or five levels of blinds, you will see that play usually starts to tighten up. You will often be very close to the money. When the tournament is one player from the money (four handed in most Sit n Go's), it is referred to as 'The Bubble'. The blinds are big enough that players will begin to call preflop less often with weaker hands and will often begin to sit back and wait for an 'all in' kind of hand. Here is where you should open up your game and play more hands, especially if you have had some luck in the early stage of the tournament.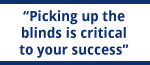 You want to start playing middle pairs, two face cards (such as King Queen) and hands like Ace Ten or better, as well as the premium hands we mentioned earlier. As the tournament has become short-handed, hands like this have increased in value. Open for a raise when you are first to act and have a stack with more than ten big blinds (if the blinds are 50/100 and you have 1600 chips, you have 16 big blinds). You will often hear play at this stage of a Sit n Go described as 'push or fold'. If you have ten big blinds or less you should strongly consider moving all-in with a hand like pocket eights or nines, or better. Picking up the blinds is critical to your success. The other players at the table will be concerned with sustaining their own tournament life and, most of the time, you will not get called pushing all-in on the bubble unless the other player has a very strong hand. If you do get called by a weak hand on the bubble, take a note of that player and, use caution against them the next time you play with them on the bubble.
Tight, aggressive play remains important. Steal blinds and antes, increase your stack and you will find yourself going into the money with a healthy amount of chips. Strategies that call for aggressive bubble play will yield better results in the long run, with more first places and a better return on your money.
Final Stage ('In the Money'):
When bubble play ends, and all remaining players are in the money, you will find that play becomes even more aggressive. Three-handed, the blinds are hitting you very quickly and continuing to add to your stack is extremely important to survival. If you are the big stack, you should be putting pressure on the smaller stacks, raising any hand you are going to play. If you are short, you should be looking for your chance to double up, and be ready to push all in with any hand you are willing to play.
Three-handed, it's safe to raise any pair, any ace and any two cards ten or higher. While aggression is important, don't be afraid to fold a hand if you are re-raised and don't think you're ahead. Being able to fold will show your opponents that you're aggressive, rather than a maniac. It will also encourage them to play back at you, which will come in very handy when you are holding a strong hand.
Sit n Go's are a great way to learn to play and build a bankroll. With the right tactics, you will find you are a winning player.